Hi Friends! Thank you for stopping by! The shop is currently closed while my family and I are overseas, I will reopen sometime in March. Thank you for you patience!
Fels-Naptha Stain Bar (USA buyers only)
$2.25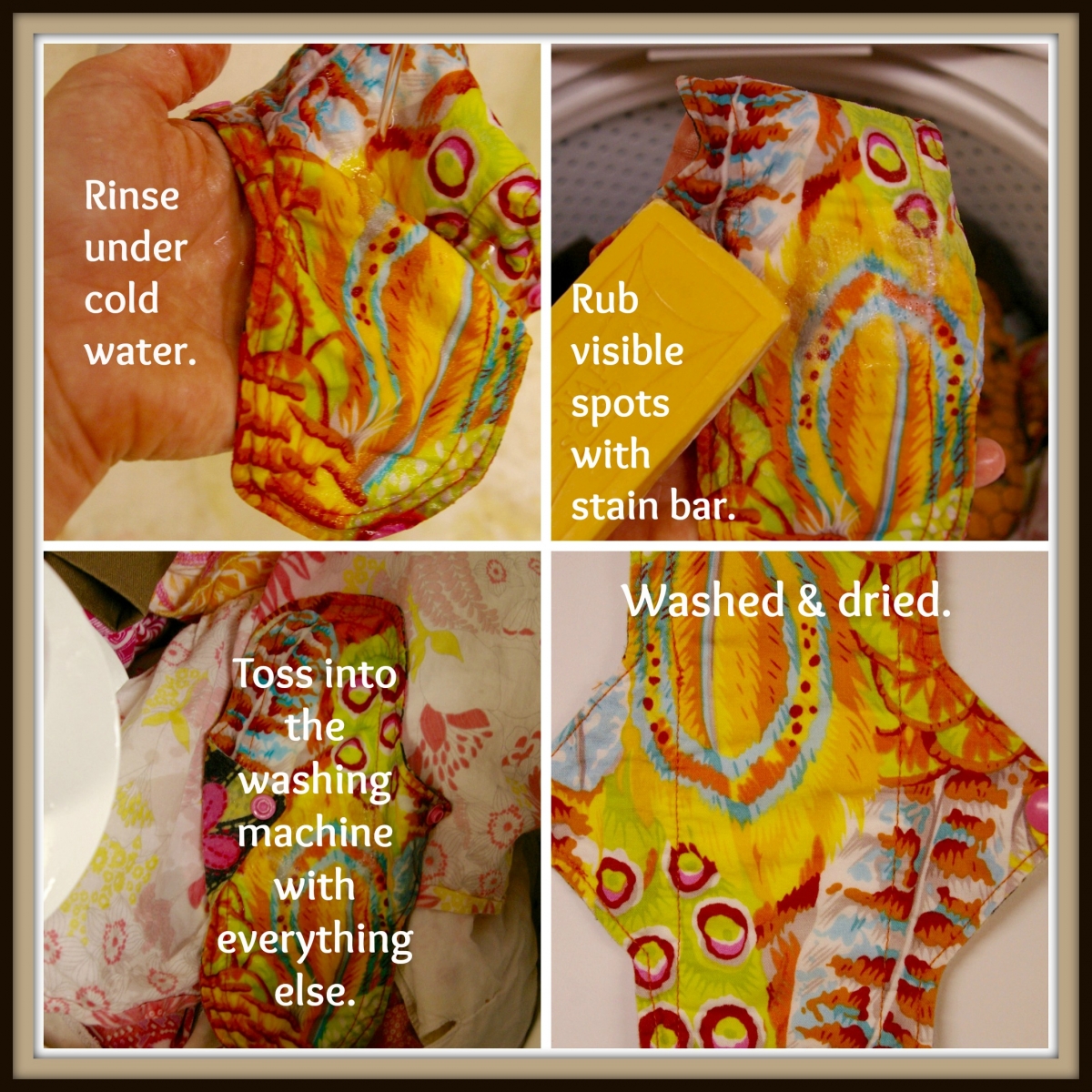 Due to the weight and signifigant increase in shipping costs when sending this bar internationally, it is no longer available for purchase by anyone outside of the USA.
This is my go-to stain remover in my pad washing routine. My routine consists of rinsing the pad under cold water after removal, rubbing Fels-Naptha stain bar on any visible markings until it lathers up a bit. Then, if at home, I toss the pad into my washing machine and leave it there until I do laundry...I throw the rest of my laundry in with the pads and wash in cold water as normal. I usually do a load of laundry every 2-3 days in my house. If I am not at home, I still rinse my pad upon removal and store it in a wet-bag until I'm home. Then I re-wet the pad, rub the Fels-Naptha stain bar on the visible markings until it lathers up a bit. I then toss the pad into the washing machine where it stays until I have a full load of washing to do. For me personally, it is my preferred wash routine. The stain bar will last a very long time.
PLEASE NOTE: These bars weighs 5 ounces, meaning only two plus one light pad max will be under the 13 ounce First Class Shipping rate maximum...therefore if the package weight goes over that, I will contact you for additional shipping fees.
5.0 oz bar
Ingredients:
soap (sodium cocoate*, sodium palm kernelate*, sodium palmate*, sodium tallowate*), water, talc, dipentine, coconut acid*, palm acid*, tallow acid*, palm kernel acid*, peg-6 methyl ether, peg 8, glycerin, sodium chloride, pentasodium pentetate, tetrasodium etidronate, fragrance, triclocarban titanium dioxide, yellow 5, red 40
*contains one or more of these ingredients